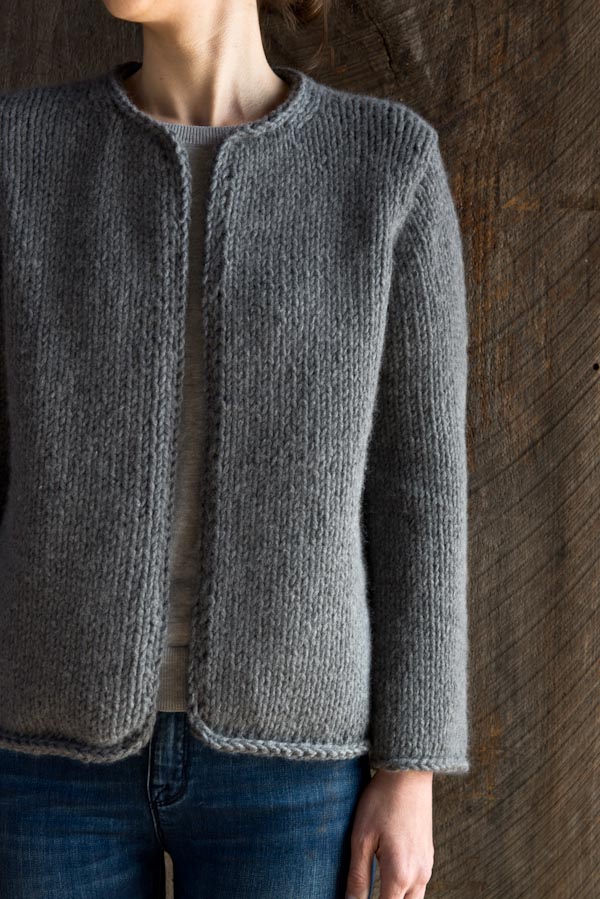 "Kanso is the idea that a sense of grace and calm emerges from designs that are pared down to their most basic forms", the same principles stand behind the Chanel-style jacket created by Purl Soho with our bold and soft Feltro. This minimalist garment has heaps of grace and its linear appearence, underlined by an easy and elegant I-cord, highlights the accurate top down construction.
The thick and yet soft and light Feltro is the perfect bulky yarn for seamless constructions. It is supple but thick and dense, seams would turn out a bit too thick and unpleasant in this garment, thus destroying the overall effect. Yet the softness, lightness and modest elasticity will not spoil the rigorous shape of the jacket even if there are no seams to hold it up.
Available in 6 sizes, the jacket's pattern can be downloaded from the Purl Soho website. Feltro can be purchased through the Purl Soho website as well.