Purl Soho apparently loves creating free knitting patterns with our yarns and we, at Lanecardate, are very happy about it!
This time they dared our bulky feltro with a leafy lace pattern and the experiment was a very warm success. Here we introduce you the new Lovely Leaf Lace Scarf. The pattern has not been created with Feltro in mind, it was planned for a worsted weight yarn, but with Feltro it gets supercozy, especially now that winter has come.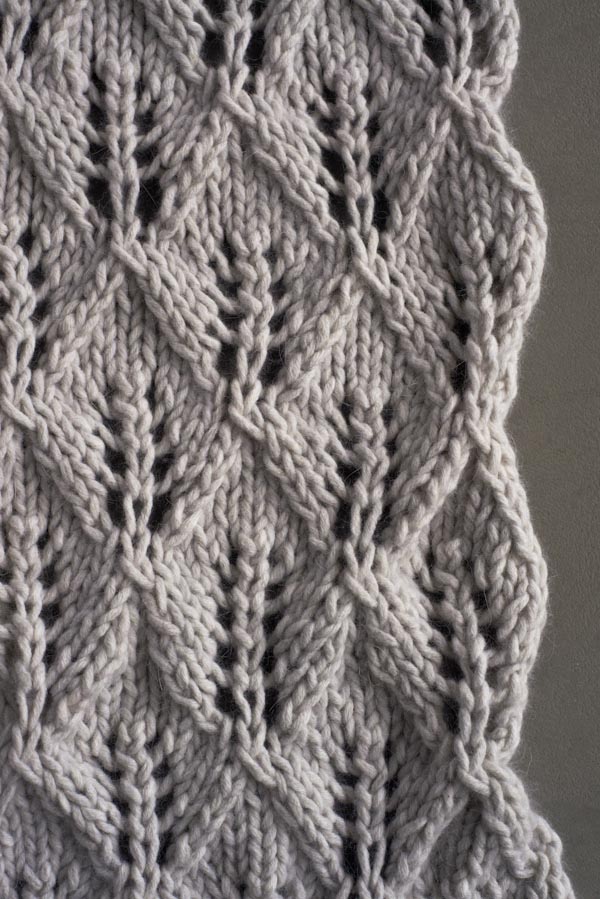 To make the scarf, you shall need 4 hanks of Feltro. The leaves lace patterns is quite easy to memorize and requires intermediate skills. It's a nice pattern to learn a basic increase and two directional decreases and to try your hand at grafting.
Remember that you can check out all Lanecardate patterns on this link.