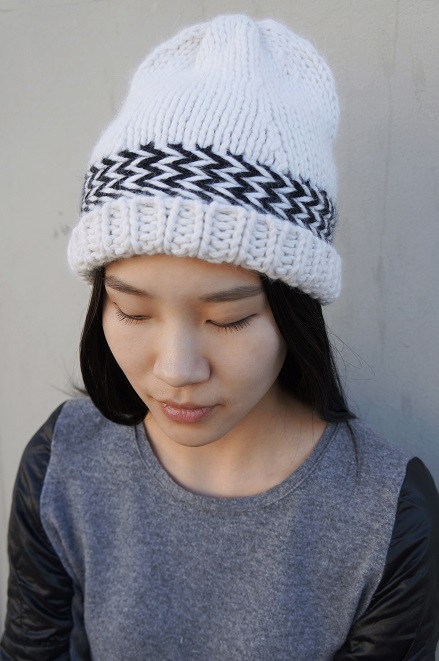 A brand new pattern from Lolo Wang: a knitted warm, bulky hat in 2 sizes: adult and child. The hat is knitted bottom-up, starting with some ribbing for ease and elasticity. The following section is the main feature of the design: a chevron striped horizontal band. The last section is made of decreasing stockinette stitch. The pattern for children presents a long tail on top, that can be knotted for added cuteness.
To make this hat you must know how to cast on, knit, purl and decrease. You do not need to know how to bind off, just weave the tail of your project on the last live stitches on the needles and pull tight.
Lolo Wang's hat is available for free on Ravelry. You can download the file here.
Don't forget to check out all our available patterns at this link!