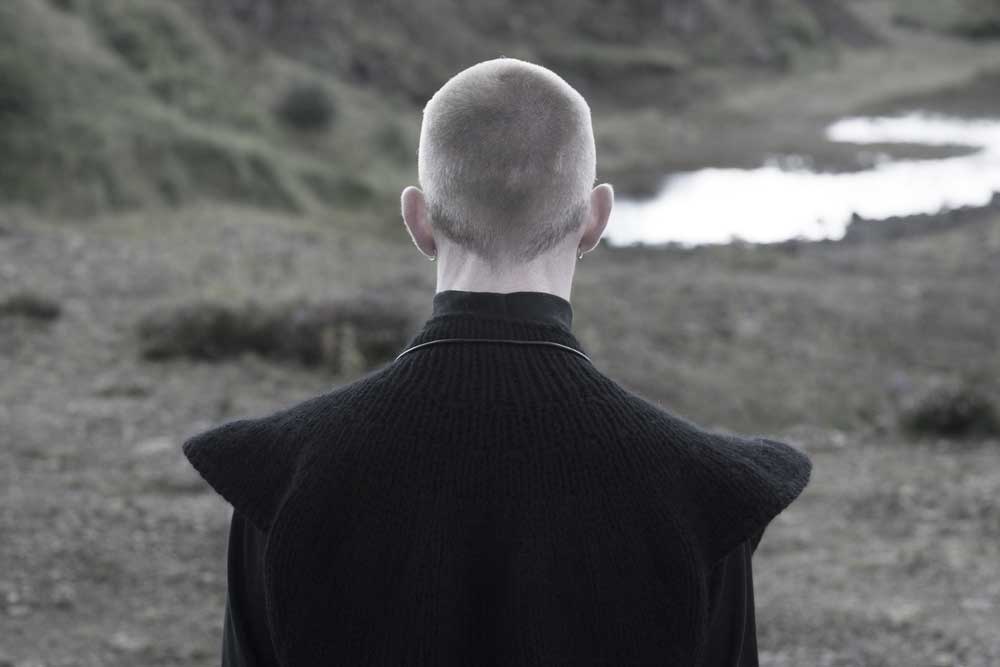 We at Lanecardate Handknitting are always honoured, when the opportunity arises, to sponsor with our yarns young and talented emerging fashion knitwear designers. You can see we devoted lots of space to Lolo Wang, but she's not the only one we sponsored.
Fintan Mulholland is an Irish designer with an MA in Fashion Knitwear Design from Nottingham Trent University. Mulholland chose to design and create his projects using only natural fibers, joining his crafting skills to the latest technologies applied to the knitwear industry.
His garments are geometric, sculptural and tridimensional, strongly texturized but there's more to them, they are not easy on the eye, they are stiking and make your fingers itch to touch them.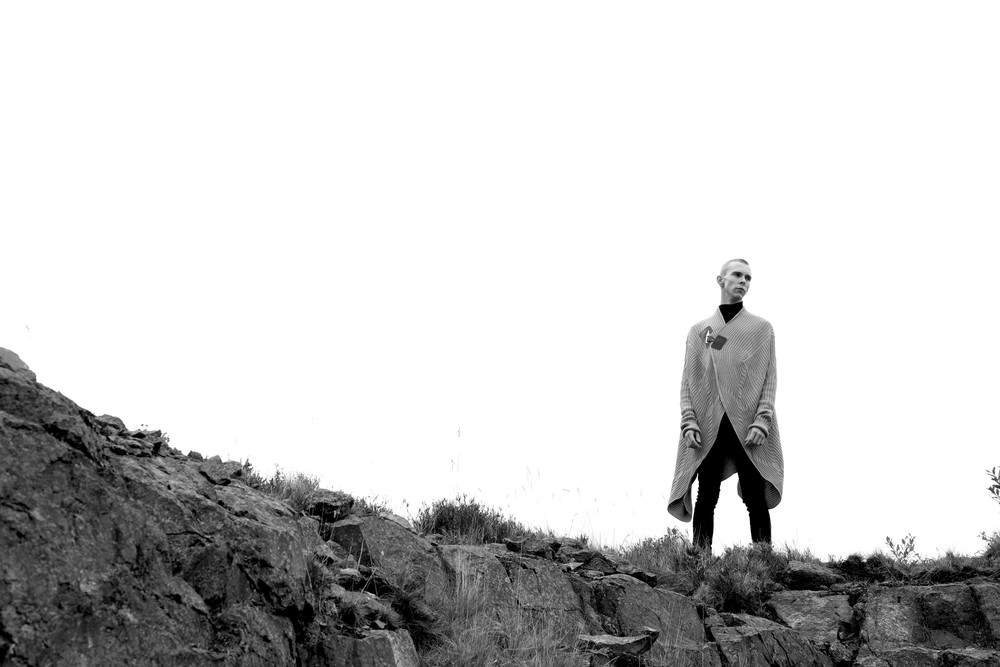 Mulholland says: "I take inspiration from theories of prehistory through to representations of Science Fiction [...] I aim to create sculptural knits using natural fibres to form structured garments filled with historical, cultural and ethereal references. The gender of the garment emerges organically through the intuitive process of knitting rather than being predestined".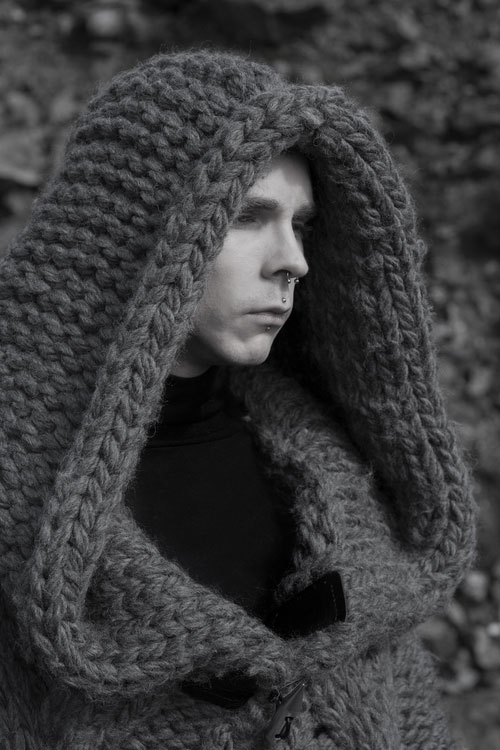 Nephilim, his A/W 2016 collection, is inspired to ancient myths, Japanese art and deepens the gender-analysing trend that the designer has been exploring for years.

Get a glimpse of his latest catwalk, he loves to wotk with Lamora and Feltro.