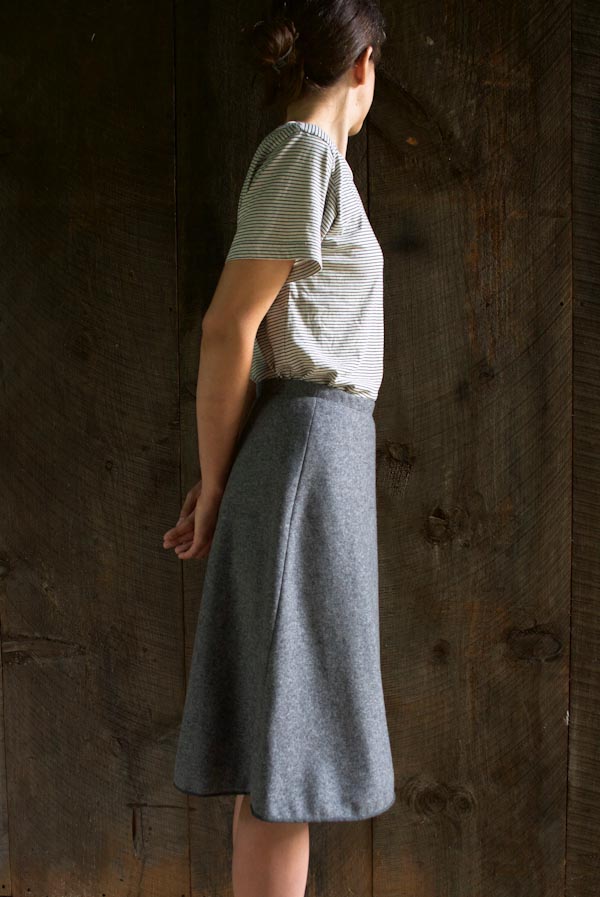 The lovely Purl Soho people seem to have taken a special liking for our Lana Cotta woolen cloth.
This time, they designed an extremely classic skirt, good for every occasion. Moreover, it's very easy to make up: you can download here the free instructions, and even if you are an absolute beginner in the cutting and sewing, you will be able to finish the skirt easily.
You can cut a shorter skirt, if you like. Shorter skirts are still fashionable this winter, and you'll need a smaller amount of cloth, of course.
Check out at this link all the other patterns for Lana Cotta Lanecardate from Purl Soho.