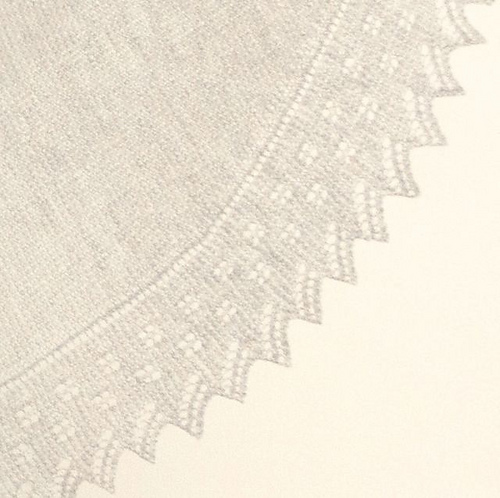 We often mention the independent knit designer Valentina Cosciani because we like her style and she loves our yarns, proof is the brand new shawl she designed using our Lamora Lace.  Vajolet is a semicircular doubleface shawl, worked from one point to the other.
The shawl is 180 cm wide and its height is about  50 cm (after blocking).
To get the pattern, click here.
To see all the patterns Valentina Cosciani created for Lanecardate Handknitting, click here.