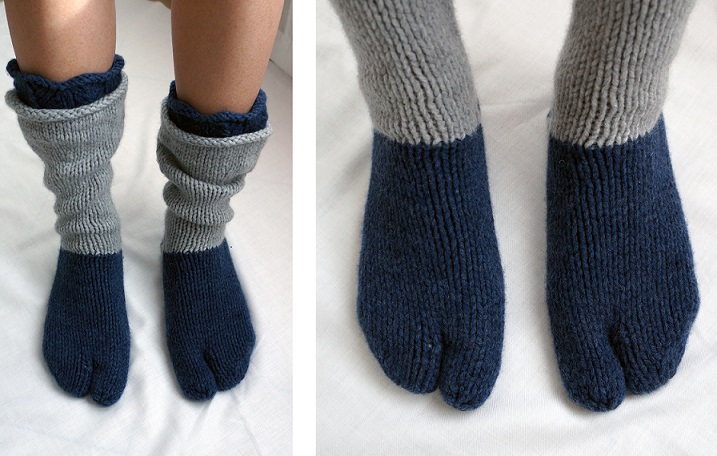 We are back with a new pattern by Lolo Wang. This time it's a pattern for socks, knitted with our Sowool and 7 mm needles. Loungewear soft and very warm socks, perfect for all those women afflicted from cold feet in winter. The calf is double-layered, also, so not only your feet, but your legs also will be very toasty.
The socks are worked in stockinette stitch and, given the tickness of the wool, they will be ready to be worn very fast. You can make them for you and for your friends and enjoy a pijama party with no discomfort!
The toe is split, the big toe is separated from all the other fingers, so you can also easily wear your sock with flip flops or Japanese-style geta.
This pattern is free.