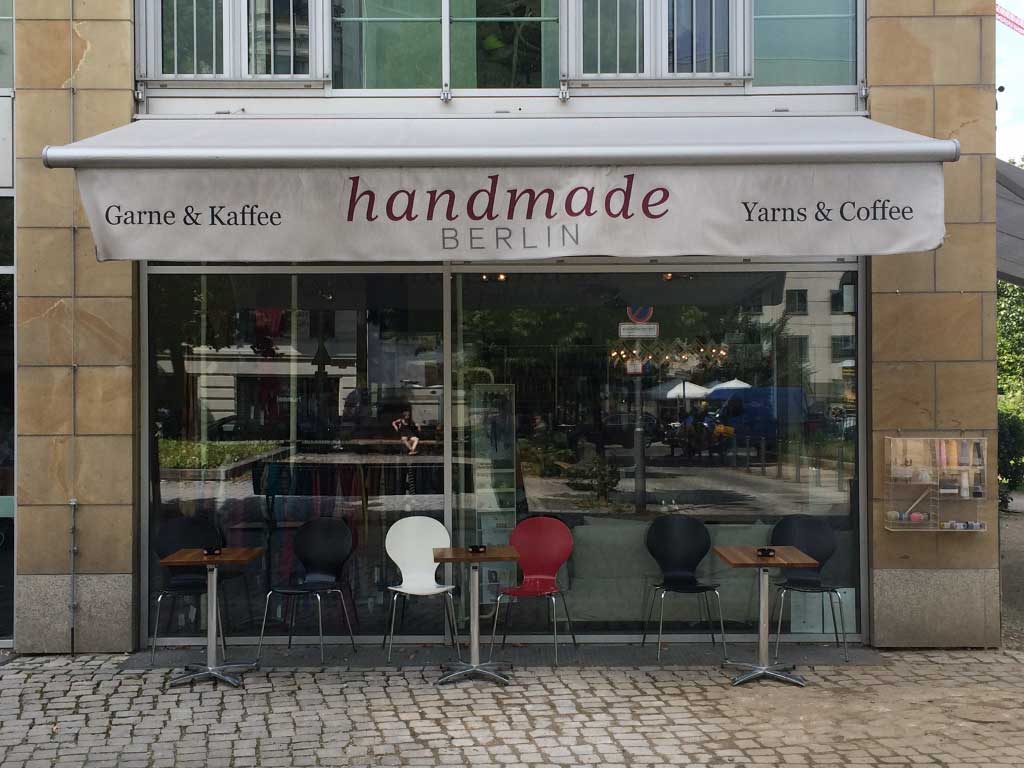 The first interview to an European retailer of Lanecardate Handknitting outside of Italy: Handmade Berlin. We had a chat with Tanja Lay. She has studied art history and media design, worked in the TV industry, runned her own media agency for several years, and then she opened a yarn store where she sells extraordinary yarns from around the world. Besides her own LYS Tanja Lay is distributing ITO – Fine Yarn from Japan Europe-wide and works as its creative director. Here's what she told us about her shop.
When did you start your e-shop?
We opened our webshop when we opened our brick and mortar store in 2008.
 Why did you chose to stock Lanecardate?
I have discovered Lanecardate already in 2011 at the Pitti Filati. But it was at h+h Cologne in 2014 that I fell in love with the softness and high quality of the yarns. I mostly stock yarns from small companies who know where their raw materials come from and work sustainably. Lanecardate has such a rich and long tradition in the yarn business and the quality is so amazing, I had to add them to my sortiment.
Did you knit or crochet some items with Lanecardate yarns, for you, your relatives or friends?
I knit like 3 different hats, a scarf and a shawl for the shop. My colleague fell in love instantly as well and made some hats and headbands. And we successfully infected our friends and customers with our love for Lamora. I love the cashmere-like feel and look. It doesn't shed or pill and has a great stitch definition. And oh the softness! So it is no surprise that Lamora was our bestselling yarn this winter!
What do your customers like, in our yarns?
My customers appreciate the high quality of our yarns in terms of raw materials, processing and provenience. They know coming into the store that they get professional advice and that we are convinced of our product range. I am very selective about the brands we carry and you will find hardly any big brands in our store. We are also the showroom for ITO – Fine Yarn from Japan and carry the whole collection.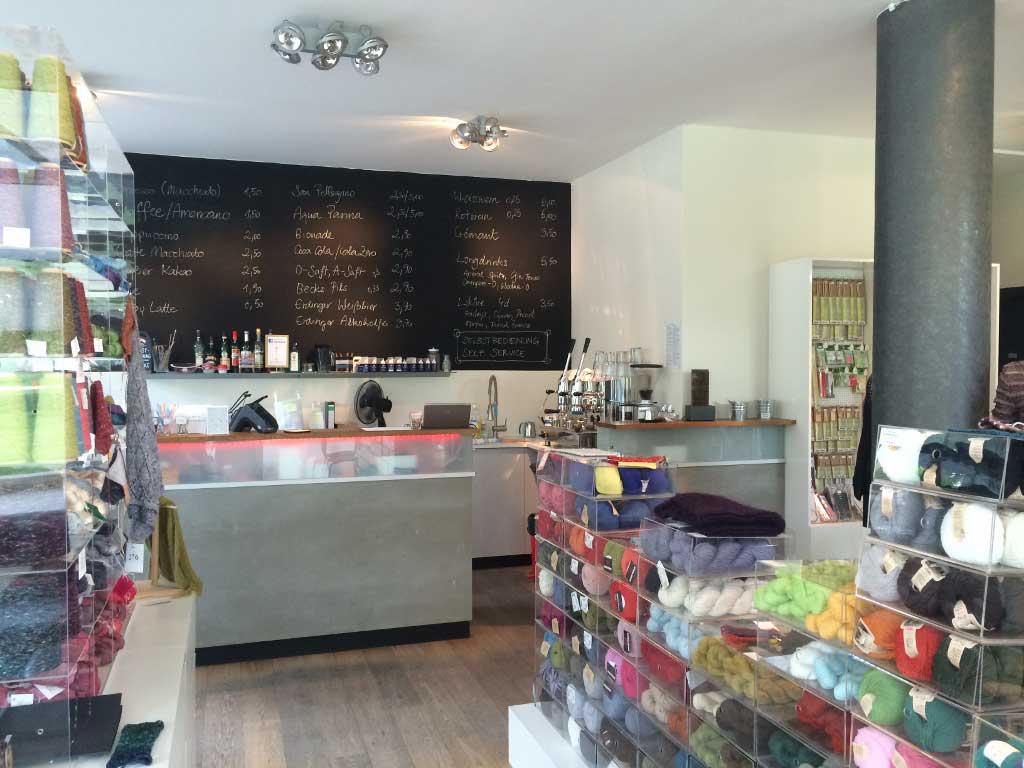 Retailers can ask for custom colours to the brand, I see you did it. What's the colour your customers like most? Do you plan in stocking still more colours in the future?
Besides black the bestsellers are curry and copiativo. I would really like to get some more vibrant colors for next season.
There are 2 free patterns for customers who buy Lamora. Did you design them?
Yes I did. The slouchy beanie in curry is widely popular and the perfect company through fall and winter. I also designed a shorter version and a classic fisherman hat. The garter stitch scarf is also popular and it is great to see all the different color combinations.
Handmade Berlin is not only an e-shop, there is a brick and mortar shop, also, in Monbijouplatz 9, Berlin. Do you offer special services to your customers, such as knitting sweaters or other items on order, hosting tricot meetings, organize workshops and courses?
In the fall/winter months we have several workshops for beginners and advanced knitters. From time to time we organize workshops with well-known knitwear designers like Debbie Bliss or Marianne Isager. We also have a coffee shop included, so people can sit down, have a coffee and knit their heart out. There are also some weekly knitting groups coming into the shop.
Don't miss Handmade Berlin, if you are in town!