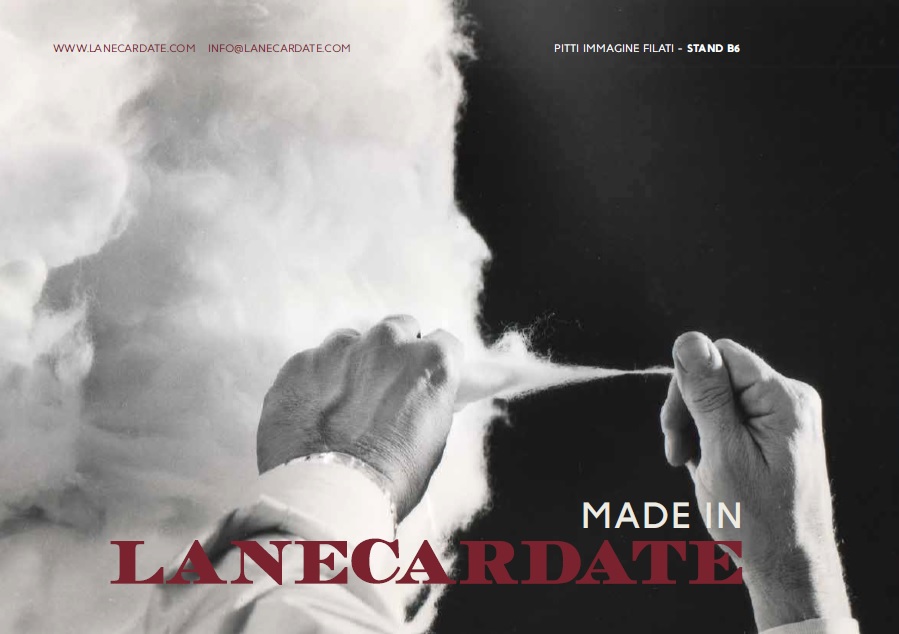 Here we are, at the 75th edition of Pitti Filati. Pitti Filati is one of the most important events for the textiles and fashion industry. We will be very busy and very happy to have the chance to be there doing the job we love! If you are visiting Pitti, please drop in and check out our new collection, tell us what you think of our yarns.
For this edition, we will be sponsoring and joining initiatives and contests. Do you want to know more? Here's a sneak peek of things to come.

Pitti Filati showcases the first edition of Moda Futuribile: the project aims to highlight the value of high-end design in the fashion industry by developing and presenting a series of items that illustrate the know-how and design synergies that exist amongst the various players involved, that have in common an awareness of their own abilities, of the connection with the community and with local resources, as well as the need to preserve these and the desire to experiment and innovate, including as a team. This first edition will focus on the topic of interaction between artisanal craftsmanship, technologies, materials, and know-how. This same interaction will enable the four international designers involved – Carlo Volpi, Edward Buchanan, Kristy Krivak and Vito Colacurcio – to develop interdisciplinary research that goes right across the board and results in four mini capsule collections.


Feel the yarn is a creative contest involving 19 students from the 8 most prestigious international fashion and design schools. Pitti will showcase their most wild creations. Visitors and exhibitors alike will be able to vote the winner so, if you are visiting, take a look at those fashion creations and vote!
Stay tuned for pictures and more news from us in the next few days!