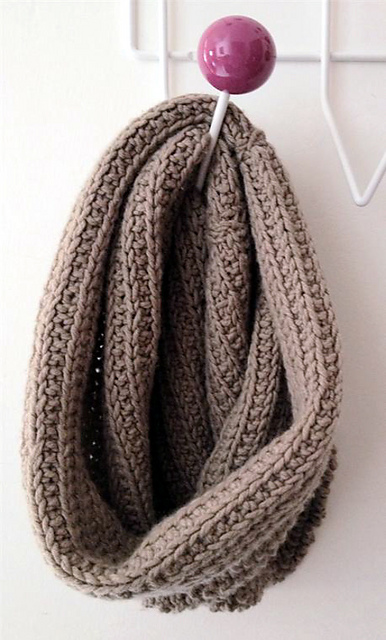 Snoods appeared one day in the knittingverse and it looks like they're here to stay. They're perfect if you can't stand scarf ends going here and there and being bulky under our coat.
Feltro snood is made with 3 skeins of our Feltro. It has a 70 cm circumference, but you can make it longer if you like, so you can wrap it many times around your neck and head.  Alternatively, you can drape it loosely on your shoulders.
We used 3 skeins of the same colour, but you can use skeins of different colours to knit a striped snood. Curious about Feltro colours? Check out our Pinterest page!
Download Feltro Snood from our Ravelry page