Sometimes we want just a functional basic crochet, the one that does its job. Sometimew we want something beautiful, especially when we are working with a luxury yarn. If you need some recommendations, here's a small list of precious crochet hooks!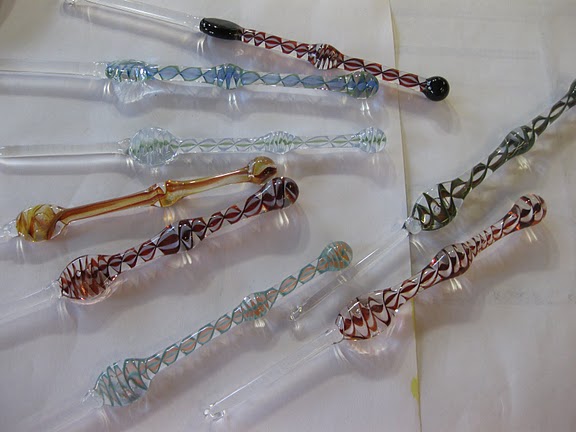 The Knitting Glass Guy hooks are not made of glass, but of pyrex.
If you prefer warm and still more resistant wood, what about Turn of the Century hook?

It's the turn of JR crafter hooks: you can choose between hooks with a colorful resin or (classy) wooden handle.
Last but not least, wood, again, but ergonomically-shaped and pop- coloured for your pleasure. Here's Furls hooks.

the finest cotton golf tees
lesbian porn
many offers of wrist watches on the Internet